Happy birthday to us!
Subscribers can read our 75th Anniversary online now - physical copies of the magazine will be mailed out in the very near future.
The issue contains 22 fascinating stories, highlights drawn from 75 years of the APJ. This includes a timeless article printed in the very first issue of the journal (1946), describing the variety of people police meet at the front counter of a police station. It's a story all police officers will immediately recognise, and shows how in some ways policing hasn't changed over the decades.
Other articles in the anniversary issue include 'Justice too Swift', 'How to Handle a Flasher', 'For the Term of his Unnatural Life', 'Sea Chase – Pursuit and Capture of the Pong Su', 'Diving Fatality in a Submarine', 'The Port Arthur Shooting Incident', 'Parliamentary Riots', 'The Shaft' and 'An Enigmatic Death'.
To read the Anniversary issue online, login to the site and click on the link in the issues section.
If you're not a subscriber, go to www.apjl.com.au/subscribe/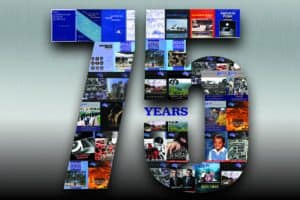 Become an
APJ

subscriber now
Want to read more posts like this one and stay up to date with the latest in Australian policing news? Subscribe to the Australian Police Journal.